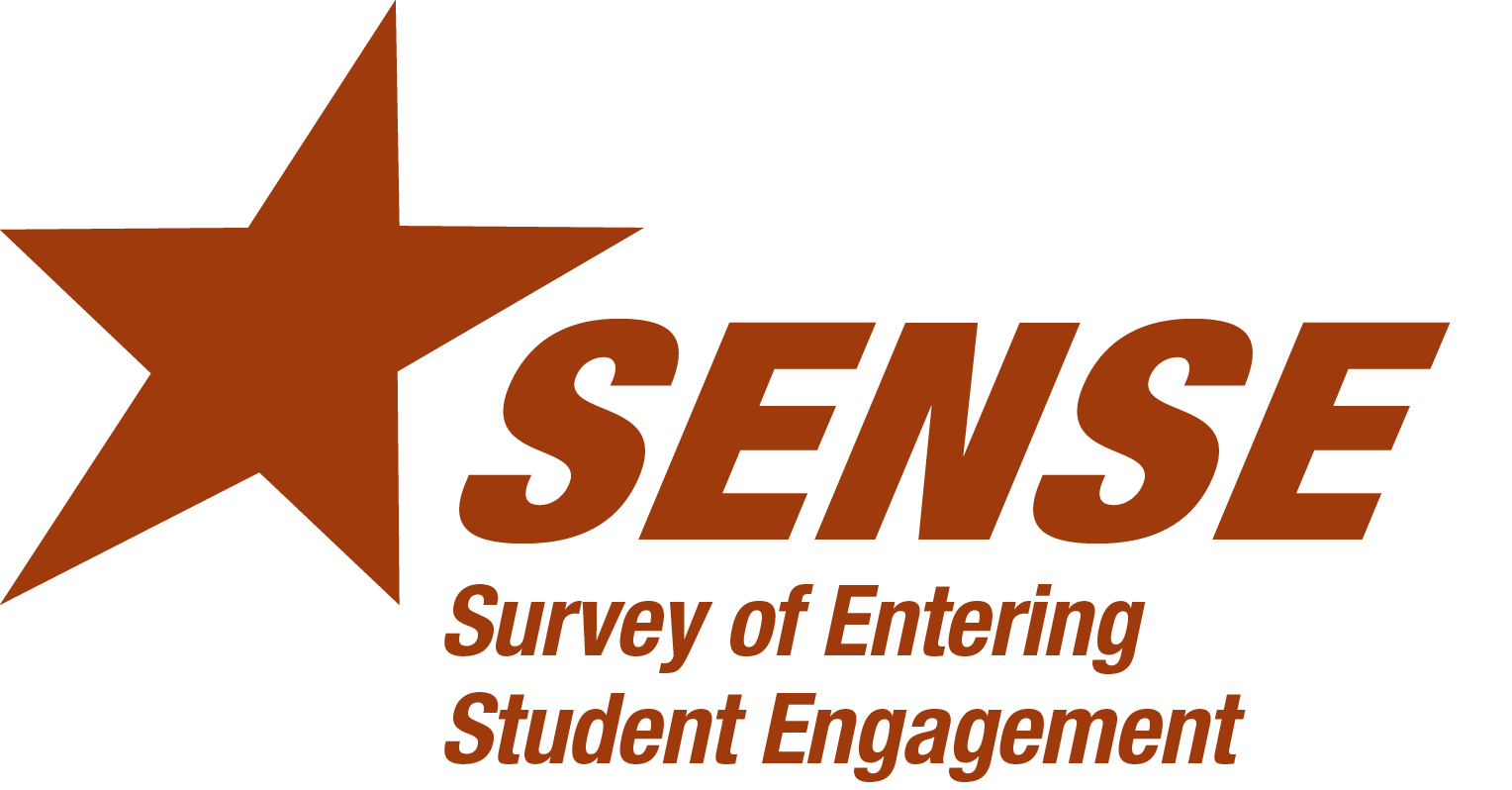 Why SENSE?
The Survey of Entering Student Engagement (SENSE), a product and service of the Center for Community College Student Engagement, helps community colleges discover why some entering students persist and succeed and others do not.
Administered during the 4th and 5th weeks of the fall academic term, SENSE asks students to reflect on their earliest experiences (academic and services-related) with the college. SENSE serves as a complementary piece to the Community College Survey of Student Engagement (CCSSE), with a more narrowed focus on early student experiences.
Data Use Policy
In accessing the Center database and using Center data search tools, the user agrees not to use results for the purpose of ranking community and technical colleges. View the full data use policy.
Quick Links
Would you like to learn more about SENSE? Here are some links to get you started:
For more information about the Center and its projects, select one of the tabs in the upper-left corner of the website.

Registration Now Open for CCSSE 2021
Registration for the 2021 Community College Survey of Student Engagement (CCSSE) is currently underway. CCSSE results help institutions focus on good educational practice and identify areas in which they can improve their programs and services for students.
All CCSSE 2021 participating colleges will receive five special-focus items on the impact of COVID 19, and all colleges not administering a standard or custom additional item set of their own choosing will also receive a 15-item set on Students in Need free of charge.
For more information, please contact info@cccse.org.
SENSE 2019 Results Released
The Center is pleased to announce that the results from the 2019 administration of the Survey of Entering Student Engagement (SENSE) are now available through the online reporting system. The online reporting system allows member colleges to view results through standard reports as well as through a custom report request platform. Please contact the Center at surveyops@cccse.org with any questions.