Director's Note
January 2017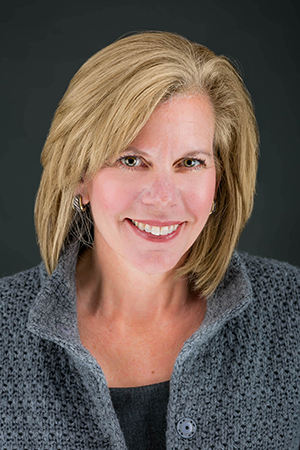 It's finally here—the updated CCSSE instrument.
Since 2001, the Center has provided actionable student engagement data to two-year colleges across the United States and beyond, and since 2004 the CCSSE instrument had remained unchanged.
Informed by analysis of CCSSE data, member college feedback, and cognitive interviews with community college students, Center staff knew it was time to refresh the instrument. The survey update was not intended as an overhaul, rather a series of changes—edits to some items, removal of a few outdated items, and the addition of several High-Impact Practices items—to improve the quality of data available to colleges and make the survey more relevant in relation to changes in community colleges.
Read More...
Close
Special Report on Student Financial Health Coming in February
Forty-seven percent of Community College Survey of Student Engagement (CCSSE) respondents say that a lack of finances could cause them to withdraw from college, and 39% of survey respondents report receiving Pell Grant funds to help pay for college. Several states have programs in place to respond to students' need for financial support, and many others have introduced legislation with the same goal. While these scholarship and tuition waiver programs are helping many students pay for college, the cost of tuition is not the sole financial need of many students.


Read More...
Close
Are Your Data Worth the Weight?

The Center's sampling methodology focuses on students, but it samples classes because in-class administration is an effective way to administer the survey while ensuring high response rates. However, this approach introduces a sampling bias. Because full-time students are enrolled in more classes than part-time students, the former have more opportunities to be sampled. To correct for this, the Center developed statistical weights.
Read More...
Close
Pathways Toolkit: Intersecting Engagement Data With Guided Pathways

The Pathways Project, funded by the Bill & Melinda Gates Foundation and led by the American Association of Community Colleges (AACC), aims to help community colleges design and implement structured academic and career pathways for all students. The Pathways Model is composed of essential institutional practices that help students along their journey to success. The Center is one of seven partners in this work and recently developed tools that include items from CCSSE and SENSE that are aligned with important dimensions of the Pathways Model.
Read More...
Close
Spotlight on Zane State College (OH)

Zane State College (OH) has frequently participated in Center surveys since 2004 and uses Center survey data in much of its continuous improvement work, including accreditation. Accredited through the Higher Learning Commission via the AQIP (Academic Quality Improvement Program) pathway, Zane State uses Center survey data to make comparisons to peer institutions (in the Achieving the Dream consortium as well as other Ohio institutions), with comparisons made at both the benchmark and individual item level, especially in the area of student support. The college also utilizes Center survey data throughout the AQIP Systems Portfolio, specifically in "Helping Students Learn," "Meeting Student and Other Key Stakeholder Needs," "Valuing Employees," and "Knowledge Management and Resource Stewardship."
Read More...
Close
Center Holds Focus Groups That Spotlight Enrollment Status
In April the Center will release a national report on enrollment status and student success in the community college. Even One Semester: Full-Time Enrollment and Student Success is based on analysis of CCSSE 2016 data as well as student transcript data from 28 colleges. In addition to the quantitative data the report will present, the Center conducted a series of focus groups with part-time students, full-time students, and faculty to provide a voice to the student experience and the factors that influence enrollment status.
When part-time participants were asked why they were attending college part-time, several themes emerged.
Read More...
Close
The Center Goes On the Road
Look for our sessions at these upcoming events:
Achieving the Dream's DREAM
February 21 – 24, 2017
San Francisco, California
TAIR Annual Conference
February 26 – March 1, 2017
Houston, Texas
SXSWedu
March 6 – 9, 2017
Austin, Texas
League Innovations Conference
March 12 – 15, 2017
San Francisco, California
AACC Annual Convention
April 22 – 25, 2017
New Orleans, Louisiana
Booth #134
Assessment, Teaching & Learning Conference
May 3 – 5, 2017
Spokane, Washington
AIR Forum
May 30 – June 2, 2017
Washington, DC
We can also come to you!
Colleges interested in Center staff conducting workshops, speaking engagements, or other professional-development events can direct inquiries to info@cccse.org.
Additionally, the Center offers free workshops to statewide systems in which all colleges join CCSSE or SENSE at the same time.