Past initiative — Conducted September 1, 2012 - August 31, 2014
Special Report
Contingent Commitments: Bringing Part-Time Faculty Into Focus
As part of its special initiative—Keys to Student Success: Strengthening the Role of Part-Time Faculty in Community Colleges—the Center presents this special report, Contingent Commitments: Bringing Part-Time Faculty Into Focus. The report aims to help college leaders more effectively engage part-time faculty so more students have access to the educational experiences and supports they need to succeed in college.
Contingent Commitments presents findings from the Community College Faculty Survey of Student Engagement (CCFSSE), as well as from more than 30 focus groups, in which the Center listened systematically to part-time faculty, full-time faculty, administrators, and staff at community colleges across the country. The report emphasizes that colleges committed to helping more students earn credentials must rethink their approaches to working with part-time faculty so that all faculty—both full-time and part-time—are expected and prepared to serve their students effectively. Through selected college examples and discussion tools, the report offers college leaders guidance on ways to strengthen the role of part-time faculty in their own institutions in specific areas, including hiring, setting expectations, and orientation; professional development and support; evaluation and incentives; integration of part-time faculty into student success initiatives; and, more broadly, creating an institutional culture that embraces the role of part-time faculty.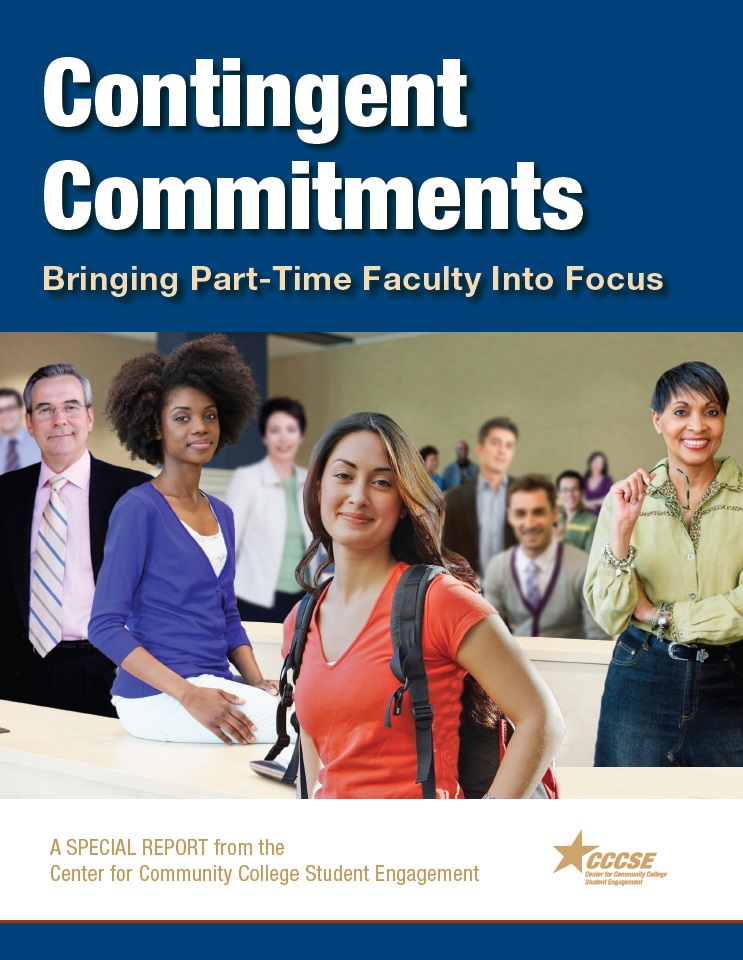 More video clips from focus group interviews with part-time faculty are on the Center's YouTube Channel.